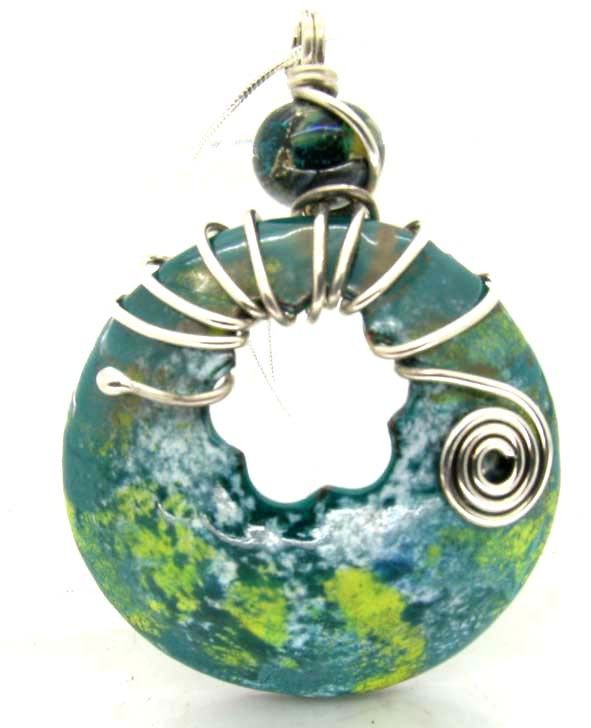 This year I have been making enamel pendants on copper and embellishing them with silver.I have had a very positive interest in them and sold all the ones I have made.It is an exciting process for me as the enamelling satisfies the creative side in me .The shaping of copper and adding the silver uses my jewellery skills and the party piece is adding lampwork beads which is another skill and passion I have.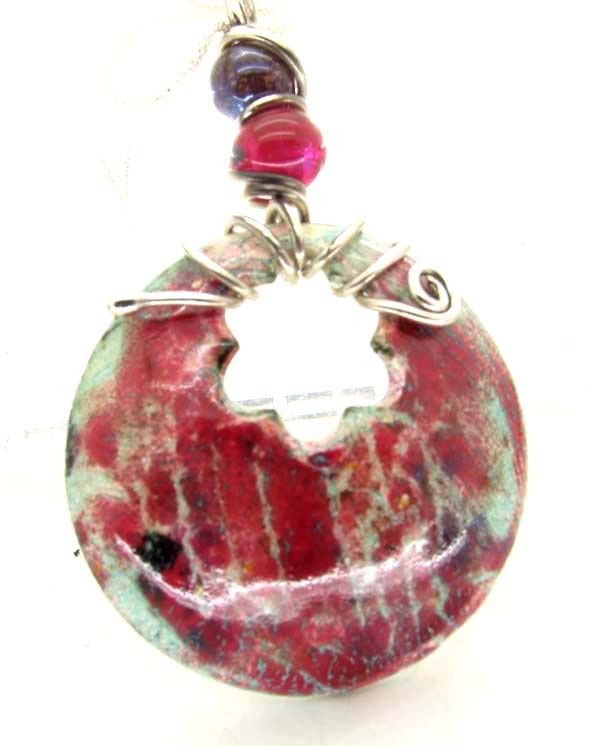 My pendants are changing all the time.Larger shapes are happening with sgraffito which is drawing on unfired enamel leaving dark lines when fired.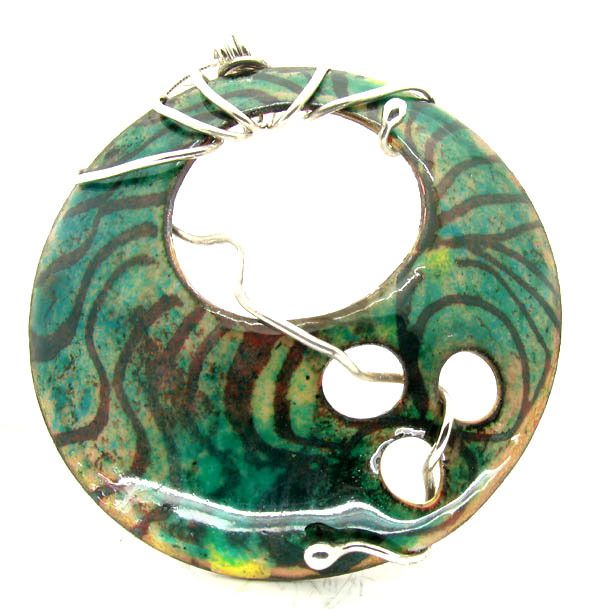 the larger shapes are turning into shells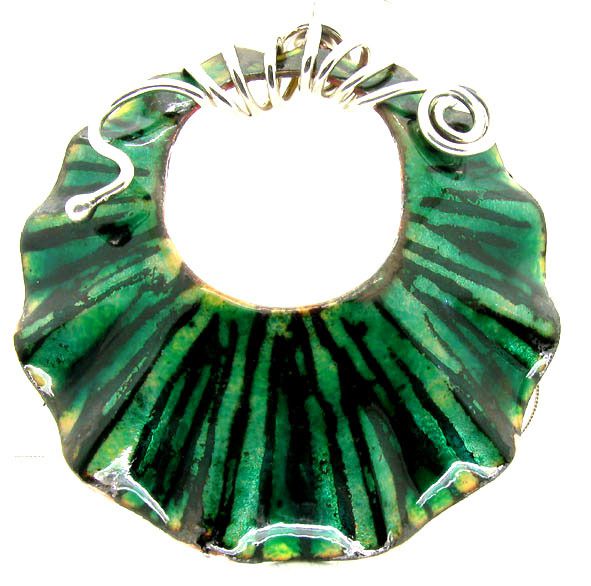 and next stage was raku firing them.After taking out of kiln drop oxygen free box with saw dust.this produces a surface luster on the enamel.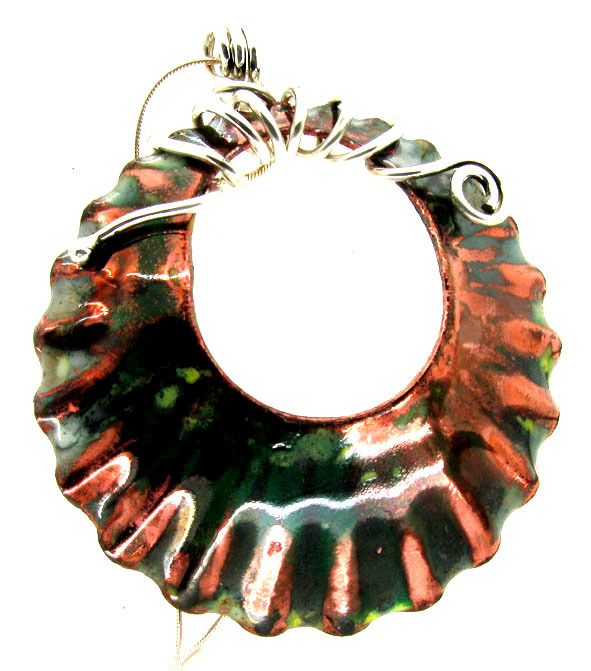 All my designs and images are subject to copyright